Rozedar Law Associates was established by Mr. S.R.A. ROZEDAR, Advocate who served as Ex-Deputy Director of Prosecutions of Chittoor District of Andhra Pradesh and Addl. Public Prosecutor (Cadre), founder and has been constantly extending his services by excellent advisory and representational services for the last 30 years to its clients of legal matters and now himself with the dedicated and experienced associates having rich experience with specialization in different legal arenas established this law firm to serve with the same spirit and commitment.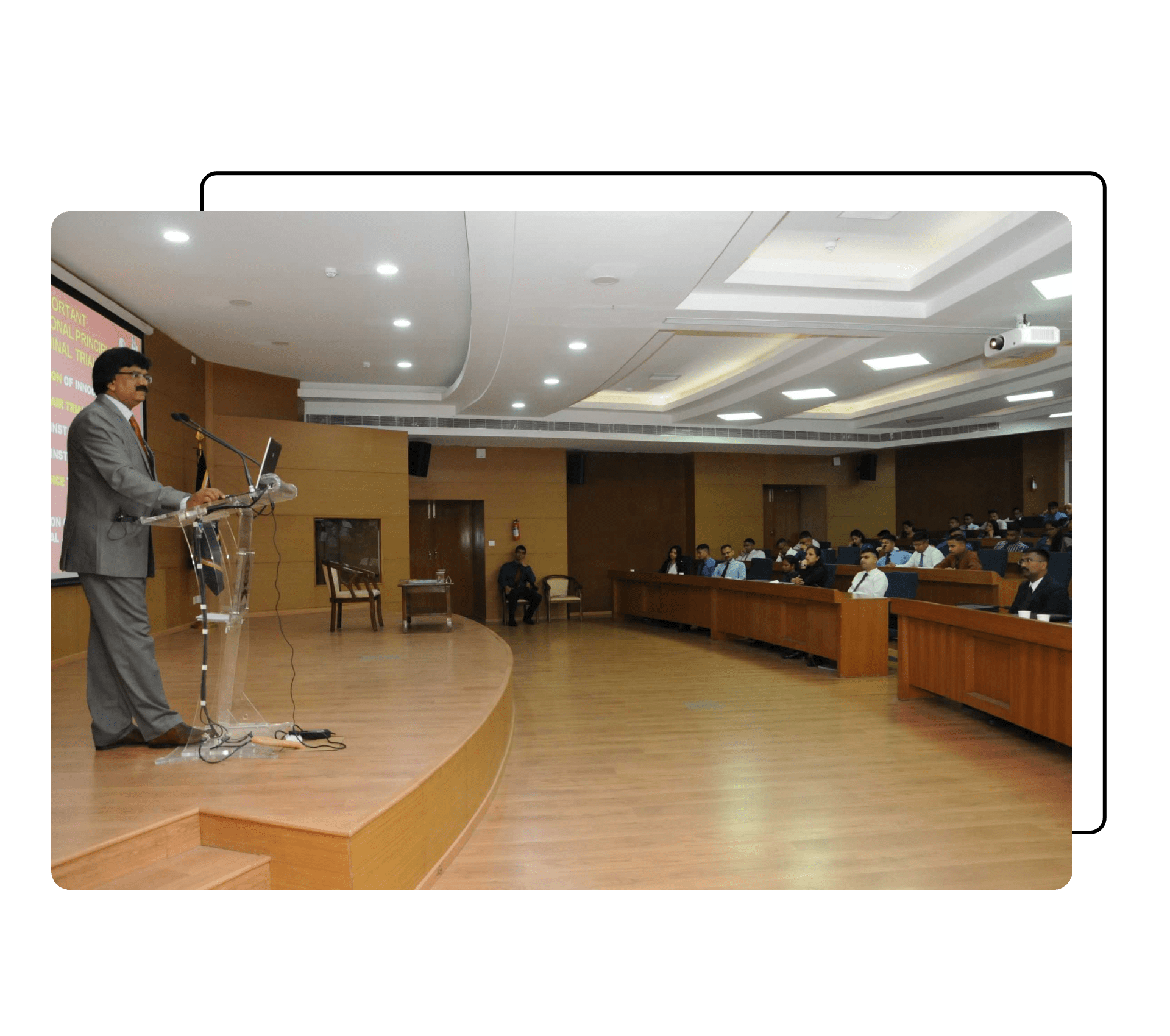 Over the years, Mr. S.R.A. Rozedar has stamped for commitment and trust worthy and for expertise work. Throughout his practice as an Advocate and during his service as prosecuting officer and as the Deputy Director of Prosecutions maintained highest standards of service, integrity and ethics. He gained a brand of unique reputation in the legal field and a person of positive outlook. He has received number of commendations for his exemplary work in his service and appreciations from the desks of the higher officials for his dedication and commitment in his service.
We handle the cases of Criminal litigations, Civil disputes. Writ Litigations, Family Law Litigations, Public Interest Litigations, Arbitration Matters, Corporate Transactional Services, Consumer Disputes Litigations, Environmental Related Litigations, Matters Related to Patents and Trademarks, Designs, Geographical Indications and Copy Rights.
Our Advocates practice before Hon'ble High Court of Andhra Pradesh, Hon'ble High Court of Telangana, Hon'ble Supreme Court of India, Arbitration Tribunals , Environmental Tribunals , National & State Consumer Disputes Redressal Commissions, Vigilance & Enforcement Commissions.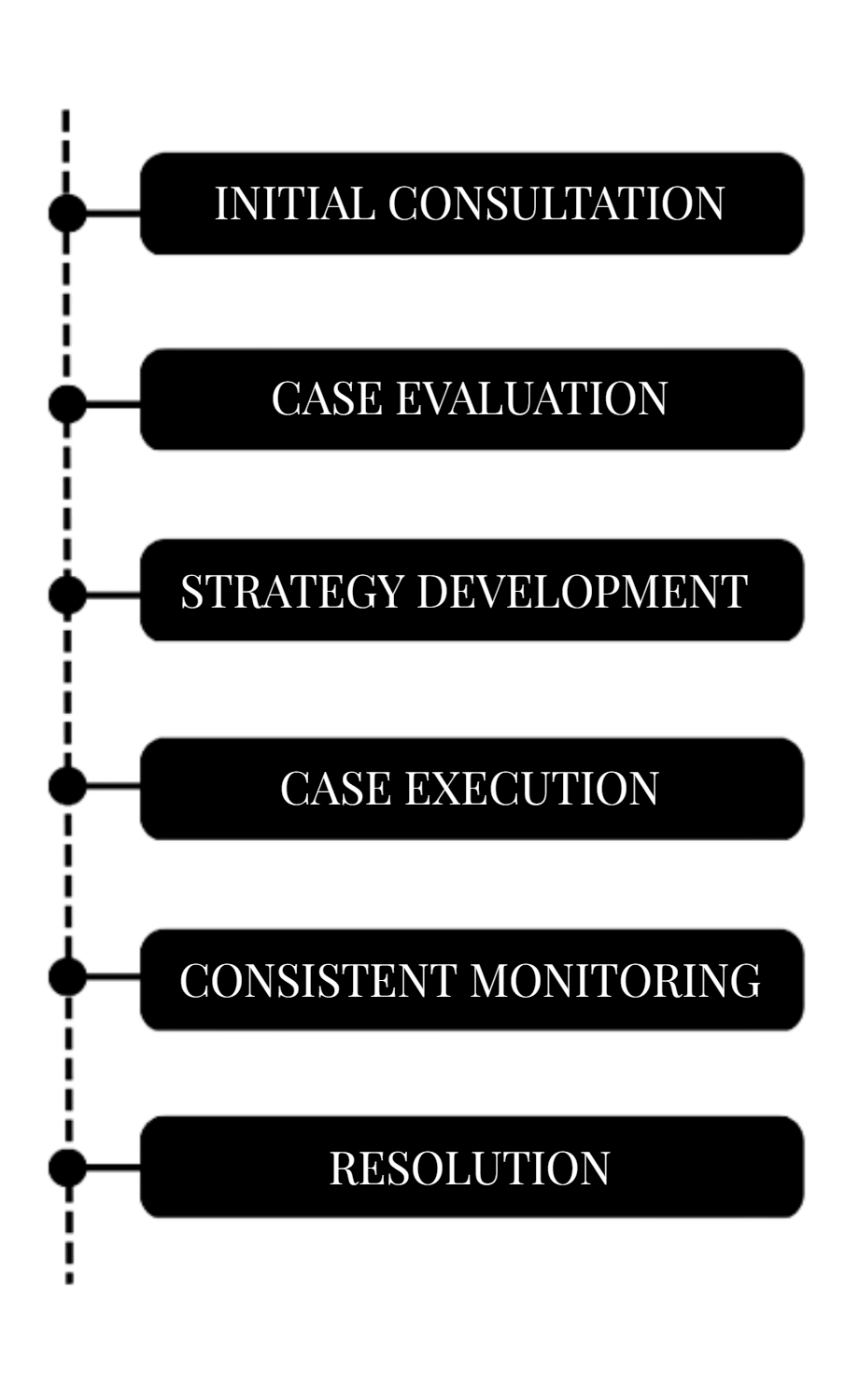 PARTNERNING WITH THE CLIENT
We work closely with each client to understand their individual needs and objectives, and develop customized strategies designed to achieve their goals. Our commitment to providing high-quality legal services extends to our approach to client communication, and we are always available to answer questions and provide updates throughout the legal process. We assure and render prompt service to our clients, corporate or individual in the legal field effectively with institutional and individual core values and to build Trust and Confidence.
We promote and sustain professionalism, transparency, accountability and render services to our clients that would inspire advocacy to be fair, ethical, and innovative. We aim to establish professional and ethical environment in advocacy through maintaining core values – Integrity and Competence to create trust and confidence in the opinion of general public and our clients.
Our associates believe "service to human is service to god", in giving back to the society we work proactively, towards the rights of the Poor and Needy for protecting their legal rights and enable them to reap their legal remedies to the extent of their entitlement by providing FREE LEGAL AID either directly or through its associates in lower Courts. Committed to this goal, we practice a system of self-regulation whereby all our processes adhere to law, ethics and norms under the laws concerned in force.